When:
October 28, 2015 @ 4:00 pm – 6:00 pm
2015-10-28T16:00:00-04:00
2015-10-28T18:00:00-04:00
Where:
Anylan Center at Yale
Anlyan Center
300 Cedar St, New Haven, CT 06519
USA


Program:
This BIOHAVEN assembles experts from 4 companies to trade business stories and share their thinking about how to position and sell vaccines to ensure commercial success. Our BIOHAVEN events, sponsored by Yale, Wiggin and Dana, Elm Street Ventures, Medtronic and CTNext are meant to connect entrepreneurs, students, investors, faculty and the wide bioscience community from UCONN to Yale, from our big companies to little companies. At BIOHAVEN, we aim to share information and to meet and educate each other.
For this event we are grateful and fortunate to have a diverse and experienced group of discussants on vaccines. Our moderator, Angela Hwang joins us from the Pfizer New York office, where she has had a number of roles, all close to the cutting-edge of commercialization of key products, currently vaccines. We will hear about PREVNAR 13 and other infectious disease vaccines coming down the pike, and interesting R &D to create a pipeline of vaccines to target areas such as smoking cessation and allergic asthma.
Dr. Manon Cox, the longtime President and CEO of Protein Sciences is going to update us on the launch of their very own Influenza vaccine Flublok TM.. This important Connecticut company has developed its own vaccine using a wealth of fundamental basic research on the lifestyle of the flu virus, through to manufacture and product.
Artificial Cell Technologies (ACT), an emerging New Haven company has two synthetic vaccine approaches in pre-clinical development, one for Respiratory Syncytial Virus (RSV) and the other for malaria. They construct multilayer nanofilms containing polypeptide antigens as "artificial viruses". This new technology offers another approach to the commercial vaccine market, and we will hear from Dr. Donald Masters, ACT's CEO and how he approaches this technology and the development path.
We are pleased to have Dr. Anne De Groot, CEO/CSO of EpiVax join us from her company offices in Rhode Island. Ann will share her wide knowledge of global infectious disease prevention and her strategy to shepherd through R & D vaccine approaches involving informatics and immune modulation.
Our panel will also include Dr. Bijan Almassian  from CaroGen, an early start-up using Yale technology to  develop transformative vaccines by use of an immunotherapy platform, with a lead therapeutic program targeting chronic hepatitis B virus (HBV) infection.  Their approach is based on using replication-proficient virus-like vesicles (VLVs) to target infectious diseases and cancer.
Host: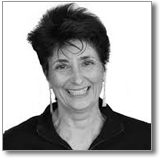 Susan Froshauer, Ph.D.  Dr. Froshauer is President and CEO of CURE and President of CURE Innovations, LLC. She is an experienced scientist, mentor, entrepreneur and angel investor with skill at connecting academic expertise and technology with the commercial sector.  Susan is involved with the Yale Entrepreneurial Institute, the CTNEXT funded group, SECT Tech, the Creative Arts Workshop and the Angel Investor Forum. Prior to joining CURE, Dr. Froshauer was Director of the Technology Exchange Portal at the University of Connecticut's Office of Economic Development. In this role Susan assisted Connecticut-based entrepreneurs and organizations with initiatives that train students, create jobs and contribute to economic development. She connected ideas with business expertise, business plans with investors and industry with scholars. Her passion and commitment is helping bioscience entrepreneurs build successful companies.
Moderator: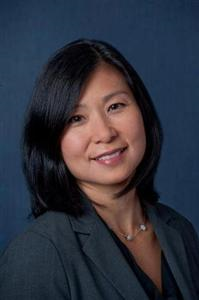 Angela Hwang is the Regional President for Pfizer Vaccines in the U.S., a role she has held since January of 2014.  Angela has been at Pfizer for 18 years, in numerous commercial roles encompassing US and international markets, and in both strategic and operational roles.  Prior to her current role she was the Head of Primary Care for the Emerging Markets and before that, Vice President of the US Established Products Business Unit.  Earlier in her career at Pfizer, Angela also held a number of key commercial roles on blockbuster brands across therapeutic areas in cardiovascular, pain and CNS. From 1994 – 1997, Angela was a management consultant at The Wilkerson Group, a healthcare strategy consulting firm based in NYC.A native of South Africa Angela received her Bachelor of Science in Microbiology and Biochemistry from the University of Cape Town and her MBA from Cornell University.
Panelists: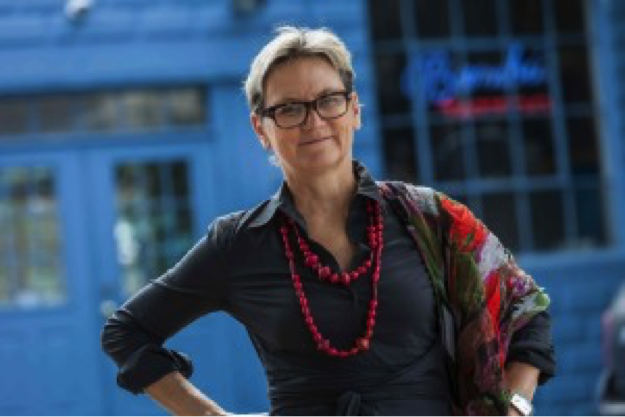 Dr. Anne De Groot earned her B.S. at Smith College and her M.D. at University of Chicago's Pritzker School of Medicine. She co-founded EpiVax, Inc. with business partner Bill Martin in 1998 and has served as CEO/CSO since its inception. In 2008 she was asked to lead the Institute for Immunology and Informatics (iCubed) at the University of Rhode Island and was subsequently awarded $13M in funding to establish the iCubed as a Center of Excellence in Computational Vaccinology. She is also the Scientific Director of the GAIA Vaccine Foundation, a not-for-profit established in 2003 to promote the prevention of infectious diseases affecting developing world nations. She has also served as volunteer medical director of Clinica Esperanza/Hope Clinic, a free clinic for uninsured immigrants in Rhode Island, since 2008. She has received numerous awards for her efforts to improve access to healthcare and prevention at home and abroad, and she was recognized as one of the 50 most influential people in vaccinology in 2014.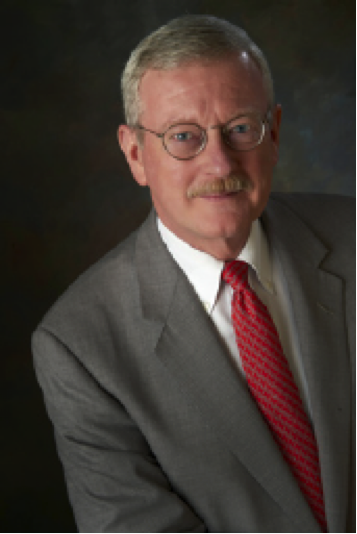 Dr. Donald S. Masters is President and Chief Executive Officer of Artificial Cell Technologies. His twenty-nine year career began as a member of the Harvard-Monsanto Project that led to the development of the Biotechnology industry. He left Harvard to become the fifth employee at Genzyme, creating their successful Research Biologicals business unit which was eventually sold for $67 million. He left Genzyme to become the founding CEO of OxiGene, which is now a public company. Following his tenure at OxiGene he became involved in the information technology field, heading up the Biological Applications Program at TASC, Inc. a $300 million per year information technology company, and TechEx a B2B exchange connecting University technology transfer offices to pharmaceutical companies which he successfully sold in 2002. After a period as a Principal at Commonwealth Pharmaceutical Partners, a business development consultancy and affiliate of the Medical Science Partners venture capital fund, he returned to the Biotech CEO ranks, heading up three start-ups: Bion, Inc, C3 Scientific Corporation and Esperance Pharmaceuticals. Dr. Masters became CEO in July of 2008. Dr. Masters graduated from The Johns Hopkins University with a degree in Biophysics, received his Ph.D. in Biochemistry and Immunology from Cornell University Medical College and was a Post-doctoral Fellow at Harvard Medical School.

Dr. Manon M.J. Cox, MBA has been President and Chief Executive Officer since April 2010 and a Director since 2008 and is a member of the Nominating Committee.  She joined Protein Sciences in 1998 as Director of Business Development and became Chief Operating Officer in 2003. She serves on the Scientific Advisory Boards of Pall BioPharmaceuticals and iCubed, the Board of Directors of United Way, Meriden & Wallingford, the Netherlands-America Foundation and its Education Committee, and the Board of Trustees of St. Joseph's University.  Previously she was with Gist-brocades; a large Dutch company specialized in fermentation, where she held various management positions most recently in New Business Development, and before that in Production and Research and Development.  Prior to joining Gist-brocades she worked as a Molecular Biologist on the development of a PCR screening test for cervical cancer at the University of Amsterdam.   Dr. Cox has received many honours and awards recognizing her stature as a leader in innovation and influenza including in 2014 alone receiving a Doctorate in Humane Letters honoris causa from St. Joseph University and the Woman of Innovation award from the Connecticut Technology Council.  Dr. Cox holds a Doctorate from the University of Wageningen, received her MBA with distinction from the University of Nijenrode and the University of Rochester, NY and holds a Doctorandus degree in Molecular Biology, Genetics and Biochemistry from the University of Nijmegen, The Netherlands.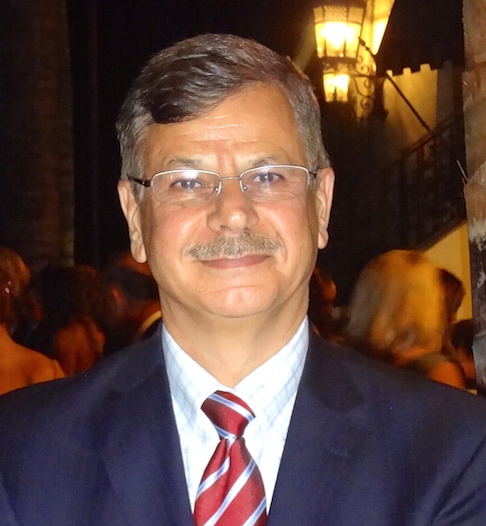 Dr. Bijan Almassian is an entrepreneur scientist with deep and diverse experience in leading Biotechnology R&D Operations, in startup and mid-size life science companies with a track record of bringing new products through different phases of development. Dr. Almassian is currently a cofounder and CEO of CaroGen Corporation (www.carogencorp.com), a therapeutic vaccines and also the Founder and Chairman of Aria Neurosciences (www.Arianeurosciences.com), an Alzheimer drug development company.
He has served as President and CEO of ExSAR Corporation, a company developing small molecules for rare diseases, COO at Panacea Pharmaceuticals, Inc., a company focused on developing CNS and cancer medications. Before joining Panacea, he held several senior executive positions at Vion Pharmaceuticals and both scientific and management positions at Genelabs and Genzyme.  Dr. Almassian holds anMS and PhD in Medicinal Chemistry from Northeaster University and Massachusetts College of Pharmacy, respectively and was a NIH postdoctoral fellow at Boston University Medical School conducting cancer research.

SPONSORS: