When:
September 8, 2015 @ 4:30 pm – 6:00 pm
2015-09-08T16:30:00-04:00
2015-09-08T18:00:00-04:00
Where:
Boyer Center for Molecular Medicine, Yale University
Boyer Center for Molecular Medicine
Yale University, 295 Congress Avenue, New Haven, CT 06510
USA

Presenter: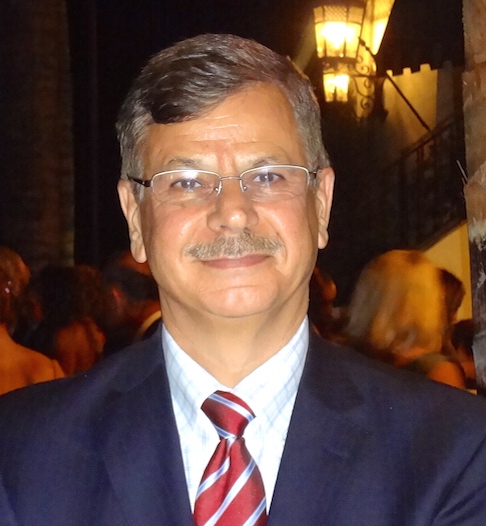 Dr. Bijan Almassian
Dr. Almassian is a Senior Pharmaceutical Executive with diverse experience in leading Biotechnology R&D Operations, Project and Alliance Management in start-up and mid-size life science companies with an excellent track record of bringing new products through different phases of Research and Development. Bijan is currently the president and CEO of CaroGen Corporation (www.carogencorp.com), an emerging biotech company developing therapeutic vaccines. He is also founder and chairman of Aria Neurosciences (www.Arianeurosciences.com), an Alzheimer's drug development company.
Prior to CaroGen and Aria, he served as President and CEO of ExSAR Corp. from 2005 to 2010. Over his tenure at ExSAR, he built a pipeline of small drug molecules for potential treatment of genetic diseases and neurological disorders. Prior to joining ExSAR, Bijan was the Chief Operating Officer at Panacea Pharmaceuticals, Inc. focused on discovery and development of drugs for treatment of cancer and neurological disorders. Before joining Panacea, he held several senior executive positions including VP Drug Development at Vion Pharmaceuticals (VION), a spin off from Yale University. As Vice President of Drug Development, he built the drug development operations, which led to the IND filing and development of five drugs and biologics through all phases of development. Before Vion, he was held both scientific and management positions at Genelabs and Genzyme. Bijan holds MS and PhD degrees from Northeastern University and Massachusetts College of Pharmacy in Boston, respectively. He completed his NIH sponsored postdoctoral fellowship at Boston University  Medical School in cancer and cardiovascular diseases.
CaroGen Corporation
CaroGen is an emerging vaccine company employing a novel and transformative vaccine platform technology, licensed out of Yale that is based on replication-proficient virus-like vesicles (VLVs) for infectious disease … to produce SUPER VACCINES.  Our VLV vaccines are both safe and potent at inducing a rapid and robust immune response  capable of combating viruses, e.g., the HBV virus, in a safe way.  Potency and Safety are what makes our VACCINES SUPER!
Our first product development program is targeting Chronic HBV (CHB) infection which causes liver disease and puts millions upon millions of people worldwide at high risk of death from cirrhosis and liver cancer. The current standard of care, comprising anti-viral and immune enhancement drugs only suppresses the viral infection but does not manage to eliminate the virus. An effective therapeutic vaccine that has the potential to eliminate the virus such as CaroGen is developing, would be  a quantum leap in the reduction of HBV disease burden.  Clinical evidence suggests that an effective therapeutic vaccine must induce virus-specific T-cells for clearance of HBV infections … and that is precisely what CaroGen's SUPER HBV VACCINE is being developed to do!
Sponsors: