When:
June 14, 2016 @ 4:00 pm – 5:00 pm
2016-06-14T16:00:00-04:00
2016-06-14T17:00:00-04:00
Where:
CURE Innovation Commons
93 Shennecossett Rd
Groton, CT 06340
USA

Moderator: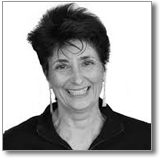 Susan Froshauer, Ph.D.
Panelists: 
John Burkhardt is Vice President, Global Drug Safety Research and Development, Groton Labs Site Director, Pfizer. Prior to rejoining Pfizer, John led AbbVie Preclinical Safety from 2008-2015. His knowledge base covers early drug discovery, late stage development, regulatory review and approval of both small and large molecules. John knows Pfizer well as he worked in Pfizer Drug Safety for 15 years prior to heading Preclinical Safety at AbbVie. While in Pfizer Drug Safety (Groton, Sandwich, and Amboise, France) John helped develop and implement many of the early discovery support plat-forms, like target safety assessment and discovery pathology support, that we still utilize in Pfizer today.
John earned his Doctor of Philosophy and Residency in Anatomic Pathology at Purdue University School of Veterinary Medicine and Animal Disease Diagnostic Laboratory, West Lafayette, Indiana, May, 1992. He received his Bachelor of Science degree and his Doctor of Veterinary Medicine at Purdue University School of Agriculture, West Lafayette, Indiana, in May 1985 and 1988, respectively.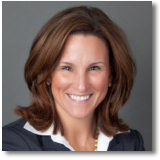 Erin Duffy, Ph.D. is the chief scientific officer of Melinta Therapeutics, responsible for translating the company's Nobel Prize-winning crystallography ribosome modeling into the discovery and early-stage development of novel antibiotic candidates. She joined the company in 2002 and has become one of the world's leading experts on the structure and function of the bacterial ribosome and the interaction of antibiotics with their ribosomal targets.
Dr. Duffy has led Melinta's ESKAPE Pathogen Program from its infancy and has been instrumental in advancing the platform while also contributing to the development programs for other medication candidates. The ESKAPE Pathogen Program is Melinta's most advanced preclinical program, focused on using a discrete, novel binding site within the bacterial ribosome to design and develop completely new classes of antibiotics to treat some of the most deadly and difficult-to-treat, multi-drug resistant Gram-positive and Gram-negative infections.
Prior to joining Melinta, Dr. Duffy served as the associate director of innovative discovery technologies at Achillion Pharmaceuticals, Inc. Dr. Duffy began her scientific career as a computational chemist with Pfizer Global Research and Development in Groton, Connecticut.
Dr. Duffy was trained at Yale University, where she received her Ph.D. in 1994 in physical-organic chemistry and was a Howard Hughes postdoctoral fellow. She holds a Bachelor of Science degree in chemistry from Wheeling Jesuit University.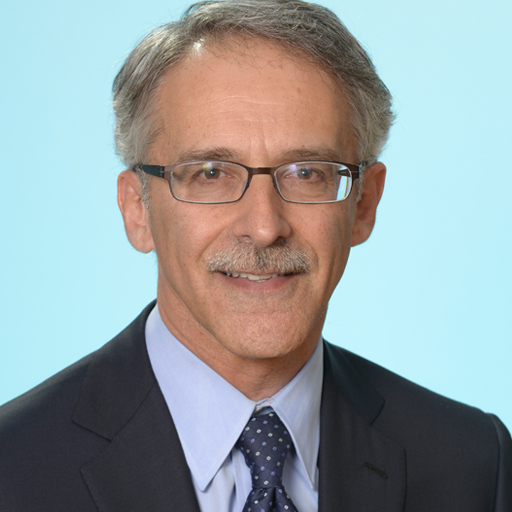 Kevin Rakin is co-founder of HighCape Partners and brings more than 25 years of experience as an executive in the life sciences industry. He most recently served as President of Shire Regenerative Medicine. Prior to joining Shire, Mr. Rakin was the Chairman and Chief Executive Officer of Advanced BioHealing from 2007 until its acquisition by Shire in 2011. Before that, he served as an executive-in- residence at Canaan Partners. Previously, he was a Co-Founder, President and Chief Executive Officer of Genaissance Pharmaceuticals, Inc., a publicly held pharmacogenomics company, until its merger with Clinical Data, Inc. in 2005. He currently serves as a Board member of Cheetah Medical, Inc. (Chairman), Histogenics Corp., Collagen Matrix, Inc., and TELA Bio, Inc., and on the Board of CURE, Connecticut's bioscience cluster, as well as the State of Connecticut's Regenerative Medicine Advisory Committee. He has previously served as a Board member for Ipsogen SA, Vion Pharmaceuticals, Inc., OMRIX Biopharmaceuticals, Inc., and Clinical Data, Inc. Mr. Rakin received an M.B.A. from Columbia University and B.Com and B.Com (Hons) degrees from the University of Cape Town, South Africa.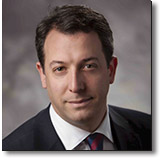 Larry Weiss is the General Counsel of Covidien's Surgical Solutions global business unit.
Before joining Covidien's predecessor company, Tyco Healthcare, Larry worked as an associate in the Corporate Department of Goodwin Procter, concentrating on corporate transactions, securities offerings and compliance. In 1999, Larry joined Tyco Healthcare, supporting the company on a variety of corporate, transactional and compliance matters including developing training programs addressing antitrust law, compliance with the US fraud and abuse regulations and the implementation of an International Trade compliance program.
In 2006, Larry was named Vice President and Chief International Officer, in anticipation of Tyco Healthcare's separation from Tyco and created the company's first dedicated international staff. In 2007, Tyco Healthcare was spun off from Tyco and renamed Covidien. Beginning in 2010, Larry also managed Covidien's international IP staff in Switzerland and Japan.
In 2011, Larry was named the Vice President and General Counsel of Covidien Surgical Solutions, a newly formed business unit which combined Covidien's surgical and energy-based devices businesses into the largest business unit of the company.
Covidien has worldwide sales of medical devices, supplies and pharmaceutical products of approximately $10.4 billion in over 140 countries and employs over 42,000 employees in 60 countries.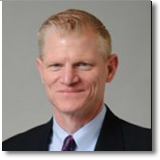 Andrew Zehner serves as Associate Vice President for Research, Technology Commercialization and Industry Relations at the University of Connecticut. He also serves in the Office of the General Counsel as Counsel for business transactions. Andrew has twenty years of experience providing strategic and business counsel to a wide variety of industries, including life sciences, health care, telecommunications, and information technology. Andrew was most recently Senior Corporate Counsel in the Legal Division of Pfizer Inc., supporting all aspects of pharmaceutical R&D in the U.S. and United Kingdom. He led the negotiations on many research, development and commercialization transactions. Prior to that, he served as counsel for Paradigm4, People's Choice TV and HSS, Inc., all fast-growing Connecticut technology companies.
Zehner received a B.A. degree in American civilization from Middlebury College, an M.A. degree in history from the University of Massachusetts, Amherst, and a Juris Doctor with Honors from the University of Maryland School of Law. He is admitted to practice law in Connecticut and Maryland.